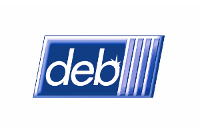 For over 70 years, the Deb Group has been establishing skin care regimes for all types of workplace and public environments, spanning industrial, commercial, healthcare and food sectors.
Deb comprises 22 companies operating in 17 countries, with Deb products sold in over 100 countries. We estimate that 40 million people use our products every day.
Drawing on deep technical expertise and extensive field sales support, Deb provides employers with innovative skin care programmes that maximise employee participation through carefully devised, reliable skin care systems, supported by quality products that are both pleasant-to-use and cost effective. Skin care products and support that can be tailored for any environment such as Automotive, Commercial, Healthcare, Food, Industrial, Mining and Construction to name but a few.
Can't find the safety equipment, workwear or corporate wear you want? Then give us a call on 1800 SAFEMAN and we'll help you find what you're looking for.