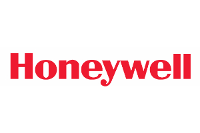 In Australia, Honeywell has been delivering solutions to business, industry and consumers since 1962. Today, Honeywell employs over 1,200 people in 27 offices across the country. With a presence in every state and territory, it is well equipped to serve the diverse needs of our broad customer base.
Honeywell's global reputation of delivering competitive advantage to our customers through design, implementation and support of cost-effective solutions resonates throughout Australia. Everyday our focus is on delivering value to our customers by ensuring our technologies and services are aligned with business processes, objectives and outcomes.
Honeywell's solutions enhance productivity and safety for more than half a billion workers annually. Our productivity solutions include a mix of products, from rugged mobile computers, voice-enabled software and workflows, bar code scanners, and printing solutions. We are a global leader in the industry with a wide portfolio of personal protective equipment, including connected products that track the locations and status of workers and first responders in hazardous locations.
Can't find the safety equipment, workwear or corporate wear you want? Then give us a call on 1800 SAFEMAN and we'll help you find what you're looking for.