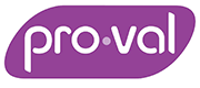 RCR manufactures a comprehensive range of products for commercial and industrial use under our Pro-Val brand name. From freezer wear to respirators and everything in between, you are sure to find the clothing and equipment you need in our collection of high quality protective wear.
Manufactured to comply with relevant industry standards, both our reusable and disposable protective clothing, gloves and accessories are ideal for medical facilities, food manufacturing plants and other applications where injury prevention and hygiene are of paramount importance. All of our safety products undergo rigorous quality control inspections before they are passed as fit for sale to our customers.
Can't find the safety equipment, workwear or corporate wear you want? Then give us a call on 1800 SAFEMAN and we'll help you find what you're looking for.