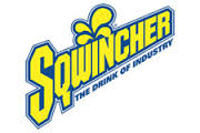 IT'S NOT A SOLUTION UNLESS IT'S PROFESSIONAL GRADE HYDRATION.
Dehydration is a problem that runs rampant in every line of work or field of play every day of the year.
The way to combat it is with Sqwincher. Each one of our professional grade hydration solutions has the right blend of electrolytes to keep a body in tiptop condition and operating at peak performance
The Sqwincher Corporation was started back in 1975 in Columbus, Mississippi, when founder Mack Howard had the idea of creating an alternative sports drink that could compete against Gatorade. After consulting with one of his friends who was a sports trainer, he crafted a new sports drink called Sqwincher.
Unlike Gatorade, Mack's drink was unique in that it had a higher composition of potassium and a lower composition of sodium, which made it a healthier option. When Mack's son, Tommy, joined the business in the late 80's they decided that Sqwincher needed to find its own niche – as a heat stress safety product for the industrial market.
Twenty years later, Sqwincher continues to take professional grade hydration to the masses and is considered "The drink of industry".
Can't find the safety equipment, workwear or corporate wear you want? Then give us a call on 1800 SAFEMAN and we'll help you find what you're looking for.