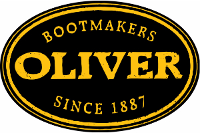 Oliver Footwear, Australia's leading Safety Footwear Manufacturer owes its origins to gold mining in the Victorian provincial city of Ballarat.
In the mid 1800's, our founder James Oliver, came to the goldfields of Ballarat; then amongst the richest alluvial and underground mining fields in the world. His quest for the elusive nuggets was unsuccessful, so he returned to the trade of boot-making which he had learned in the U.K.
Established as the business of Oliver & Stevens, the new venture commenced producing tough and durable boots for miners and farmers in 1887.
The same entrepreneurial streak which marked the establishment of the business in 1887 continues today with Oliver Footwear building on its commitment to footwear manufacturing in Ballarat, Australia, operating a modern manufacturing plant supported by a dedicated team of employees.
Product research and development to address the needs and demands of tough workplace safety environments will always be a central part of our company philosophy.
Ongoing investment in manufacturing technology, business systems and people ensures that Oliver continues to adopt world's best practice in all parts of the business.
The Oliver range covers a full range of safety boots- elastic sided, lace up ankle and high leg, pull-on, zip sided, joggers, and specialised mining and fire fighting footwear for both men and women.
Oliver Footwear joined the Honeywell Group in 2012 and is now part of the Honeywell Safety Products division, which offers a full range of head to toe Personal Protective Equipment.
Can't find the safety equipment, workwear or corporate wear you want? Then give us a call on 1800 SAFEMAN and we'll help you find what you're looking for.